Fashion is always a favorite topic of discussion; after all, looking and feeling on top of our game is a priority. But the trouble is, whilst we're all so heavily focusing on owning a wardrobe full of clothes, we don't even realize that having brimming racks of attires and actually having something to wear that complements our personality are two very different things. There's so much more to consider like occasion itself, weather forecast and everything else in between. Choosing the perfect outfit is no easy feat. This blog of ours guarantees to serve you well with all the cutting-edge ensembles that everyone is raving about -no matter what size or shape you're of. Scroll down to give it a go!
Effie Jersey Dress - Bold Blue, Link
No woman's wardrobe is complete without a touch of blue. This season's colour palette is all set to be dominated by this tranquil shade. Effie Jersey Dress - Bold Blue, Link is the perfect outfit one could ever wish for to stay on top of the trend. This breezy wrap dress is crafted from a drapey viscose-blend jersey for a soft and smooth feel. Its v-neckline, empire line shape and ruched waistband create a perfect fit and flare shape. The below the knee length fitted wrap dress is pretty enough to tantalize anyone while keeping the wearer covered.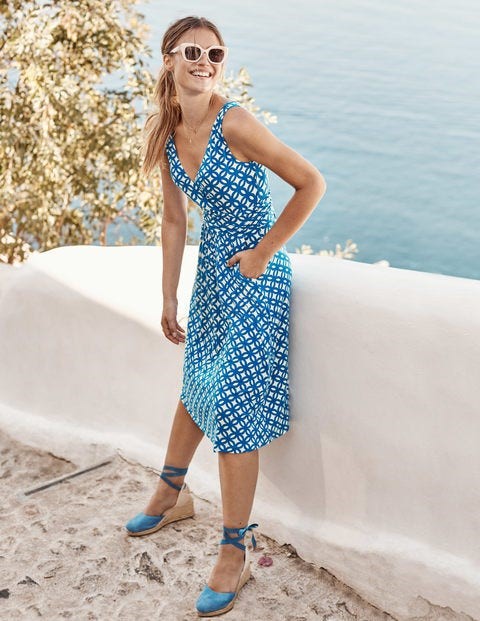 Rachel Shirt Dress - Rich Turquoise
Diamonds may be girl's best friend, but when it comes to on-trend clothes, you just can't beat a Rachel Shirt Dress - Rich Turquoise. Stunning apparel has the power to completely transform your personality- which is just one of the many reasons every woman can't resist them — this dramatic colour blocking midi shirt dress promise you the same. The outfit is designed to make every girl go doe-eyed and weak at the knees. The contrasting shade defining the collar, cuffs and chest pockets make this midi dress a surefire eye-catcher. A tie fabric at the waist and functional front placket let you create a flattering silhouette. This versatile style has made its prominent place in the shelves of renowned brands. Search them by names likes Boden shirt dress or Baukjen dresses and you'll be on your way to this stunning outfit.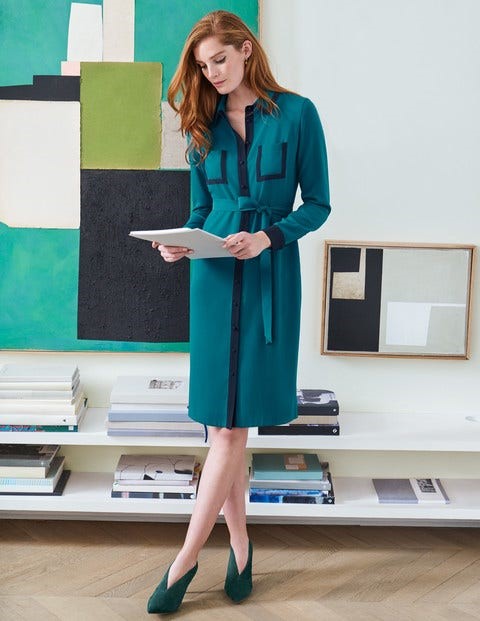 Black Zip Front Dress
Black zip dress is always worthy of a place in every woman's wardrobe. You can always count on the coal-coloured dress for endless style & sophistication, be it an evening in the club or girls day out. With a Black Zip Front Dress, you're guaranteed to have a gorgeously glamorous look. Its flattering V-neck and tie-waist belt make this zip front bodycon dress easy to wear. Further, the dress features two front pockets and quarter length sleeves for extra details.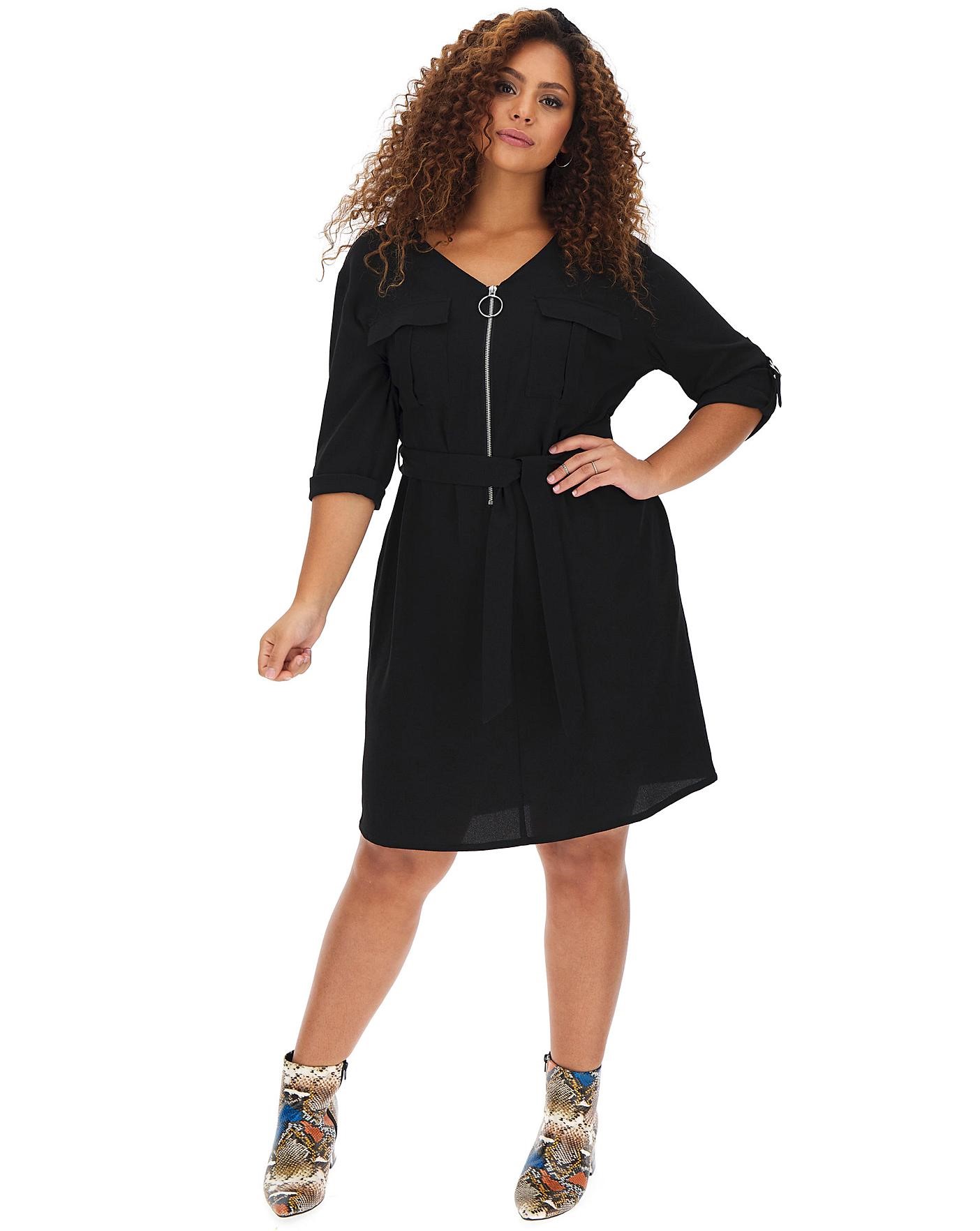 White Striped Bardot Playsuit
If you've been shying away to carry white striped Bardot playsuit that's tucked in the back of your wardrobe or simply thinking if you can pull off the short white dress, then 2020 is the time to embrace all your curves with this white Bardot playsuit. No matter what age, shape or size you're, this off-shoulder white long sleeves, Bardot playsuit finish with black stripe promise you a noticeable presence.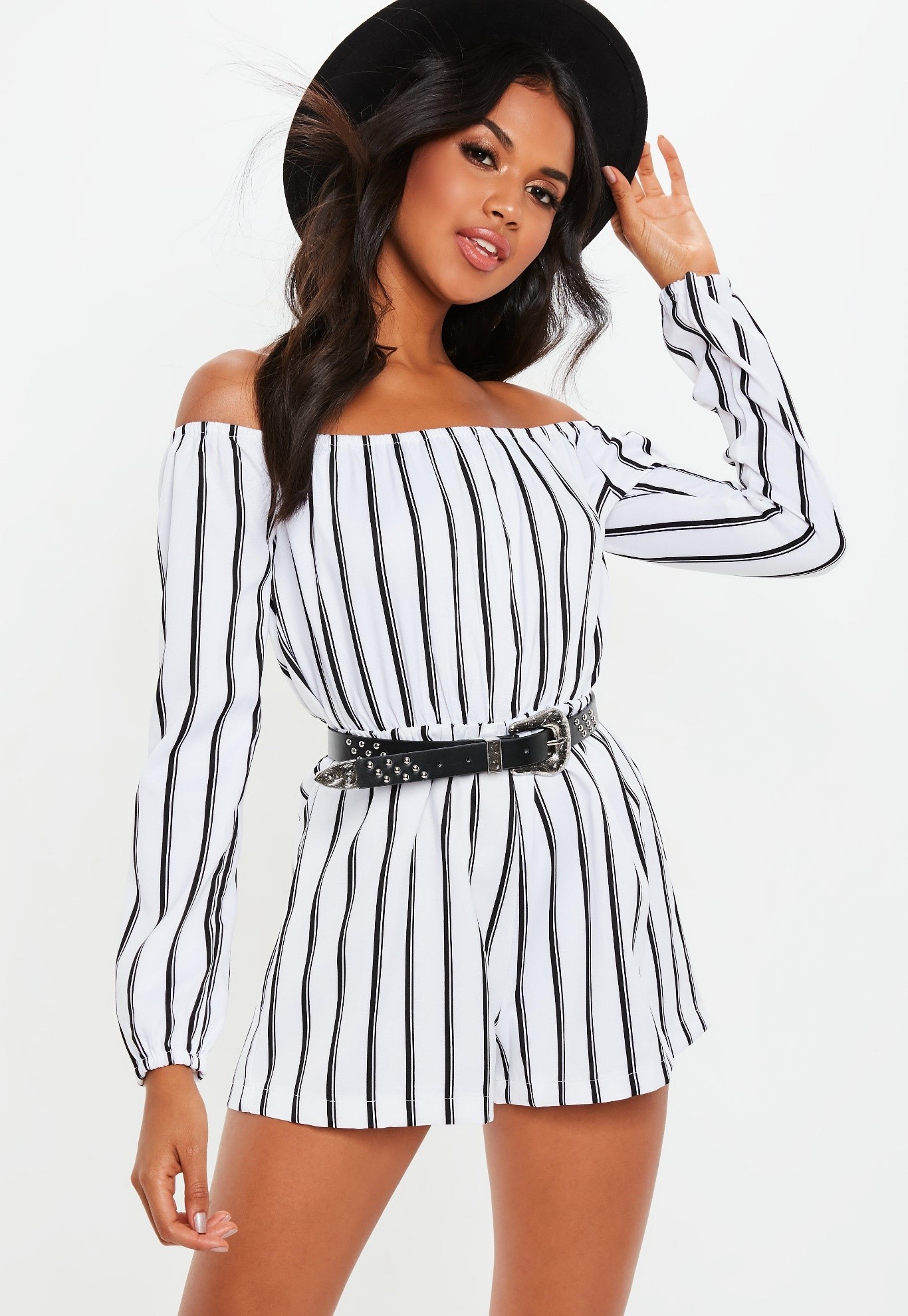 Jolie Moi Dark Purple Lace Maxi Dress
A timeless staple that will never go out of style definitely deserves a place in every woman's wardrobe, its Jolie Moi Dark Purple Lace Maxi Dress. You can always rely on maxi as it poses the perfect outfit idea for women of all shapes and sizes. Reignite your style senses and step out into this full length, soft, stretchy lace dress that enables you to showcase an elegant and sophisticated look. Moreover, the halter neck with a cross tie belt elongates your silhouettes.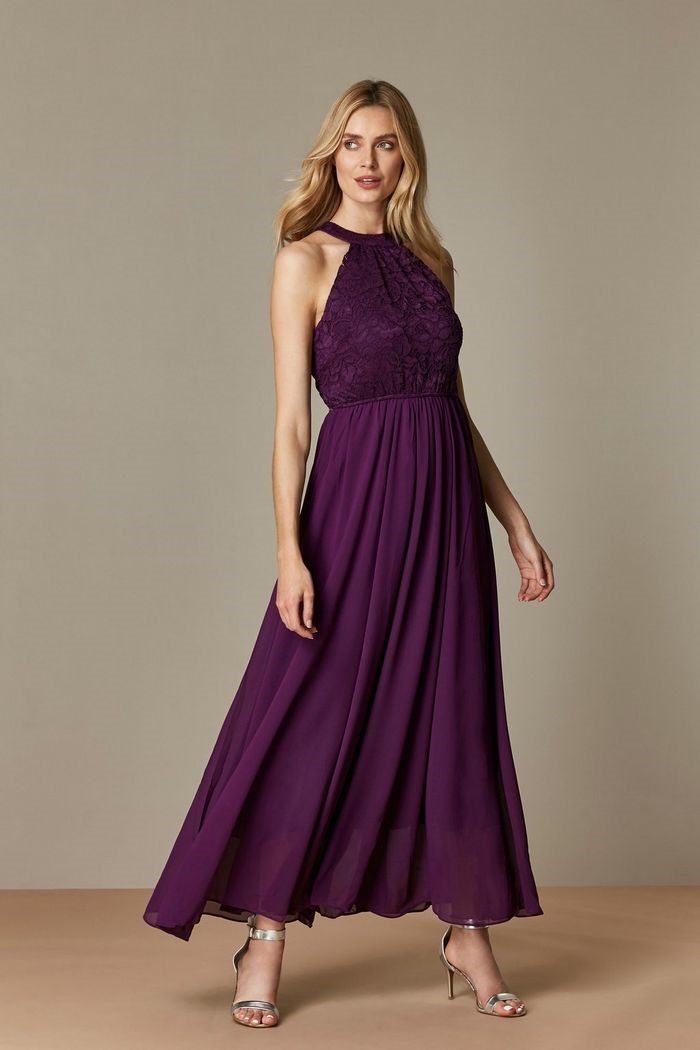 Nightingales Dress and Jacket
This two-piece dress showcases an elegant and stylish look. Perfect for all occasions, especially for the mother of the bride or groom. This perfect Nightingales Dress and Jacket feature contrast floral applique to the waist and sleeves. With back zip fastening this dress and jacket, you're sure to turn heads.