Life is a series of the most unexpected things happening to you! One of them is falling in love. You meet that special someone when you're expecting them the least, and you don't even look at them that way at first. But, it all changes with time, and you begin seeing them in your future. So, when life surprises you with a person so dear, it calls for grabbing on all possible chances to celebrate it. Valentine's Day is certainly one of those beautiful days when it all gets much more romantic. And, you feel an urge to do all you can to bring a big wide smile to their face. You might want to go all out on gifts and give them all the pretty things you see, but how about cutting the clichés out this time? After all, it's not about the things; it's about the feelings associated and your thoughts behind picking a particular gift for them. To help you choose a thoughtful gift, we've brought you a brief cluster of ideas. Go through these out of the box things and opt for the best Valentine's Day gift for your partners!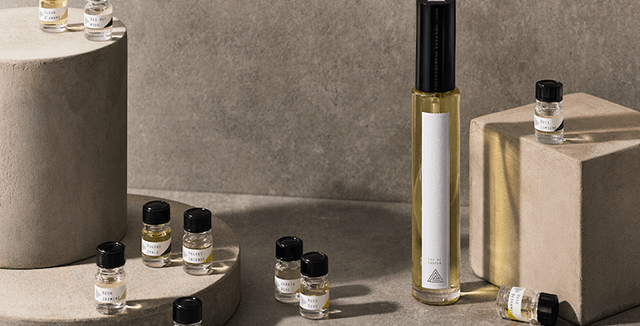 Create a Perfume
From bringing back some associated memories to setting up a pleasant aura around you, perfumes have always proved to be amazing! You might be thinking, what's so thoughtful about gifting a perfume. Well, we aren't recommending you to pick a scent mentioned on blogs from DayBreakWeekly or some other website; instead, we're asking you to create one yourself. Yes, you read that right. As you know, scents are capable of linking memories and people with them; this is a perfect chance to create a scent that's exclusively a symbol of your love. There are several stores out there that would help you in this and mix notes your partner loves to come up with a perfume. So, go ahead and create this inimitable fragrance that denotes your love for each other!


First Edition Books
If you're in love with a literature lover, a writer, a book worm or just someone who reads a lot, we have a terrific suggestion for you. No, we won't ask you to make an entire library for them, that's be too extreme (wink!) We have something else in store for you. Only a die-hard reader knows the value of a hardcover, that too of the very first edition of a book they genuinely love. You can get them just that! Find the first edition of their favorite novel, wrap it in a sparkly paper and get ready to see the happiest face of the one you love more than anyone!


Spa Coupons
What could be a better present than a day of relaxation on Valentine's Day? All this special day is supposed to do is make you feel loved and pampered. A spa day will do just that for you and your partner. You can book them an appointment at a posh salon, get a gift voucher for it and make them enjoy a full day of rest and leisure. To make it even more fun, you can go for a couple's day at any of your chosen spas and unwind together. If you need some great names for luxury spas or actual coupons for the giveaway, you can always check out the blogs and vouchers at TopVouchersCode.


Birthstone Jewelry
Ever thought of going a little philosophical or spiritual on Valentine's Day? Birthstones are a way to do so! There's a massive hype about these tiny sparkling stones that are believed to hold healing properties. Based on the month you are born, different stones are assigned to you according to the month your birthday falls in. Coming back to a V-Day present, you can get your significant other an elegant piece of jeweler with their birthstone embedded in it. This mindful gift will block all the negative energies around them after coming in contact with them and focus all the healing energies of the planet on their body. If you want, you can always get them some more presents along with it, but this delicate gift will definitely be the showstopper of all!


Bathtub Caddy with Supplies
An hour of silence in a warm bathtub overflowing with fragrant bubbles feels heavenly! Your partner can never refuse to have such an evening on this day of love. Now, you'd be thinking, where's the gift in it! But, will you be having a bubble bath with bubbles only or you would want some other supplies as well? We recommend you buy a stunning bathtub caddy and a bundle of supplies with it to surprise your partner. Get a wooden one or one made up of pretty marbles. For supplies, you can go for a scented candle, soft towels, shower gel, bath bombs, loofah, body scrub and more. Oh, and for some extra feels, you can add a glass of wine to spice it up!


Eternity Roses
Who doesn't love roses! Ok, there might be some people who're fond of other flowers, but you can't deny the charisma of classic red roses. However, many people think them useless as they wilt away in a day or two. What if we tell you that you can have your hands on blooms that'll last a lifetime? This time, grab some eternal red roses for valentine day and strike your precious ones with awe. These eternity roses are readily available in many florist shops where they are passed through various chemical processes to make them last almost forever. To accompany these enticing flowers, you can always encase a valentine's day chocolate box along with it to sweeten up your present!


Long Distance Touch Lamps
Honestly, long distance is a heartbreak in itself! Imagine missing your partner and not being able to do anything because of the miles separating you two. If you're amid such a situation or are going to soon, a set of long-distance touch lamps would be the most beautiful present for both of you this V-Day. These lamps work in a fascinating yet simple way. Both the lamps should be connected to the Wi-Fi. Whenever one of you is thinking about the other, just touch the lamp, and both the pieces will light up in a rainbow of colors. When it comes to long-distance relationships, there definitely can't be a more thoughtful gift than this one!