Don't you get a little over-excited every time your favourite brands whistle for some hefty concessions? Well, discount wooers like you and us are ever ready to fetch a bunch of finest products in these sale seasons. And, we get such chances a few times every year in those shopping events that drive everyone crazy. Besides, as much as these events are essential for the consumers to buy their desired goods at discounted prices, these are also vital for the businesses to surge up their sales and maximize the revenue.
It's a digital age where most of the things have gone online. A huge chunk of the shopping events, therefore, are also catered on the internet. Stocking up all the discounts and vouchers for online customers, it's an enormous platform for the retailers to boost their sales. Moreover, the events that aren't online and are instead celebrated in person in huge gatherings also generate a colossal revenue in a number of retail categories. Here are some of the massive events and festivals when the sales gush bringing about a walloping profit for the businesses.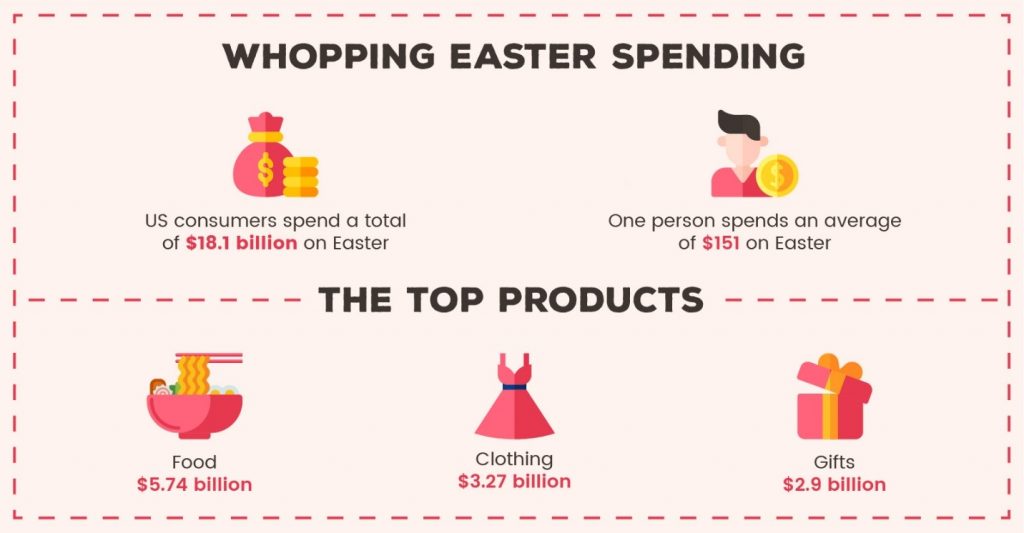 Easter
Easter is a religious festival celebrated by Christians all around the world. Though it's not as big as the other shopping events, it indeed drives a fair amount of sales in some particular categories. As found in a survey of 2019, US consumers spend around $18.1 billion with $151 of average spending of one person. The top three purchases on Easter are Food with a spending of $5.74 billion, clothing with a spending of $3.27 billion and gifts with a spending of $2.9 billion.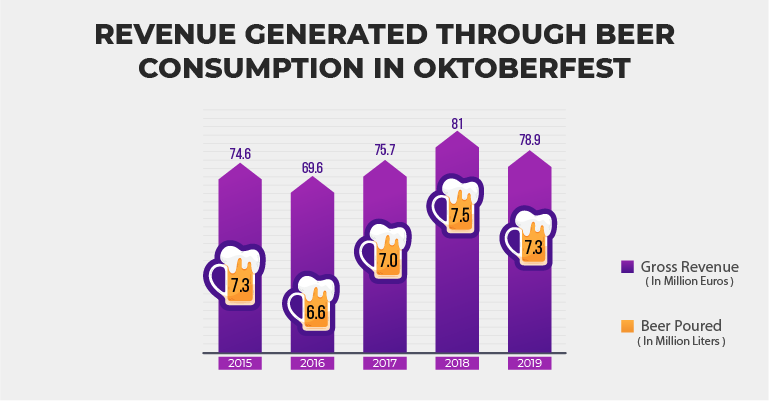 Oktoberfest
Oktoberfest is a fall festival celebrated in Germany where millions of people come together to have fun while having the best of food and beer. It's the biggest ever beer drinking festival that lasts for 16 days. Amid this time, there is a whopping consumption of beer which reached 7.3 million litres in 2019. The revenue generating from only the beer consumption is in millions of euros. In 2019, 6.3 million people made it to the Oktoberfest, and around €78.9 million were spent on just beer. Other things that generate the revenue in the festival include ground rides, food and merchandise.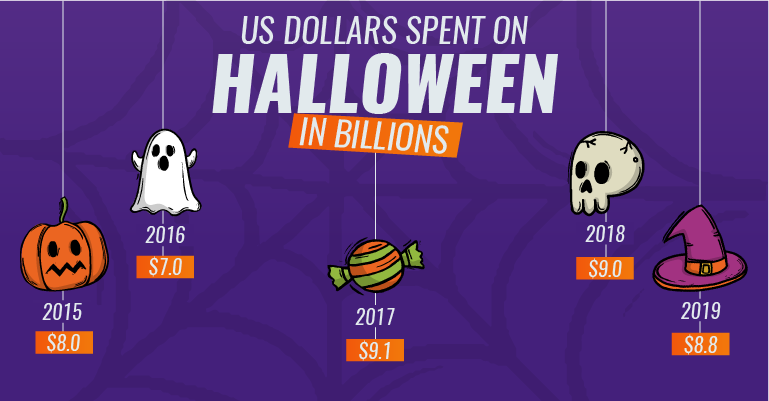 Halloween
Halloween is certainly the most interesting holiday of the year. All the dramatic get-ups, spooky decorations and joyful celebrations; it all stirs you wholly. As the festival is about to pop in, people start buying all the necessary stuff. What most people focus on are their get-ups and the decorations, and so, the most sold items are costumes and Halloween decorations. With this, a big amount of money is also spent on candies and greeting cards. People spend dollars and dollars each year on all of these things while availing the Halloween deals. In 2019, around $8.8 billion were spent on Halloween in America, whereas in 2018, around $9.0 billion were spent. Moreover, in the UK, around £510 million were spent on costumes alone in 2019.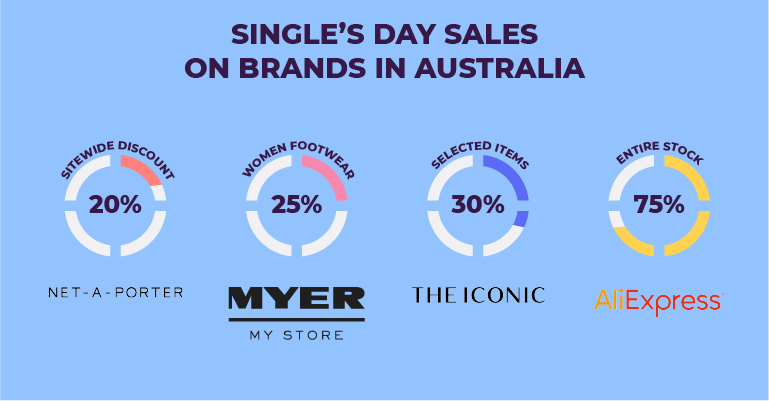 Single's day
Single's day is Chinese shopping event celebrated on 11th November. It was started by a bunch of single people where they used to indulge in activities and other things. But, the event evolved, and brands and retailers started putting up products on sale for the day. Australia is one of those countries that celebrate the event wholeheartedly and has enormous online singles day sales. All the Chinese and international retailers, including Alibaba, AliExpress, and others, provide huge discounts of up to 70% and sometimes even more. The products that are the most popular count in clothing items, beauty products, home appliances, electronic items and mobile phones. AliExpress offered a flat 70% off on the entire stock on its website whereas Net-A-Porter provided a 20% sitewide discount. Similarly, Myers offered a 20% concession on women's apparel and 25% on women's footwear.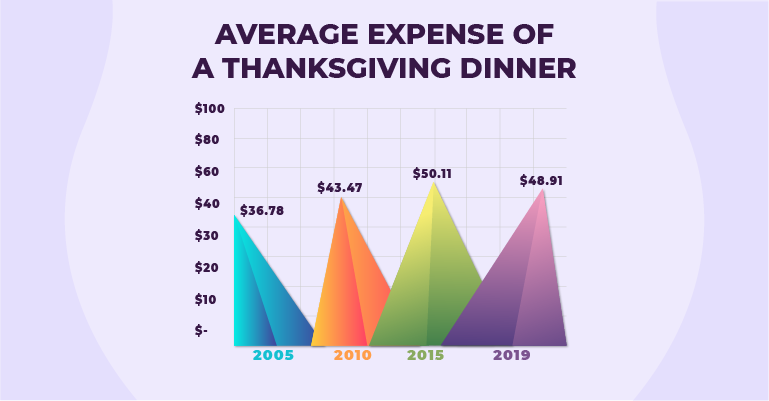 Thanksgiving
Thanksgiving is a holiday celebrated in the United States and Canada. The festival is observed to be grateful for the blessings in life. People gather around with their friends and family, give gifts to each other and arrange huge feasts. This basically drives massive sales in the departments of food & beverages and gifts. Around 98% of Americans celebrate the festival of Thanksgiving, which makes way for a huge revenue. Besides this, 49 million turkeys are sold and prepared on an average for thanksgiving dinners each year. According to a survey, it costs around $48.9 for a Thanksgiving dinner to be prepared. In short, this blissful festival is a great time for the food & beverages' companies and gift stores to make enormous revenues.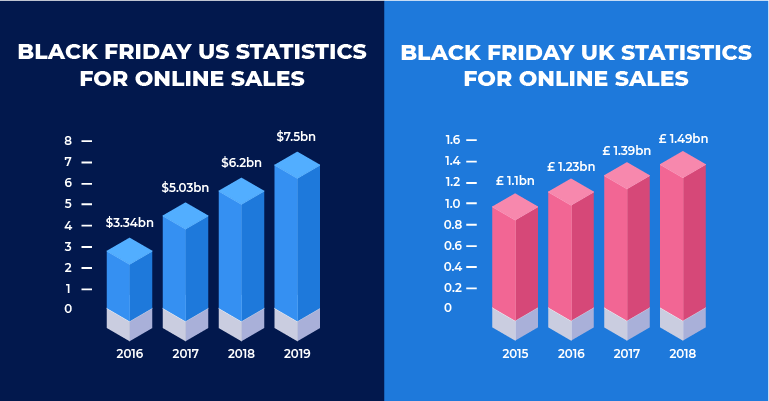 Black Friday
Black Friday is hands down the biggest shopping event all around the world. Even the regions of the world that didn't celebrate it until a few years back, now observe this day with the same name or a modified one. If you compare a regular Friday with a black Friday, you'd see a mighty increase in sales in almost every country. From clothing being the most shopped category to electronics to being the second, these are the most popular products that people shop for on this day. Other popular products include shoes, cosmetics, home appliances, lingerie, books, and more. According to a survey, in 2019 in the USA alone, the aggregate of the black Friday sales made it to a whopping $7.5 billion. Alongside, Amazon produced the highest number of Black Friday weekend sales in the UK alone in 2018, with around 26% of the total industry share. So, to bag the best Black Friday deals from Amazon, you can grab the free amazon promo codes and top up your Black Friday savings.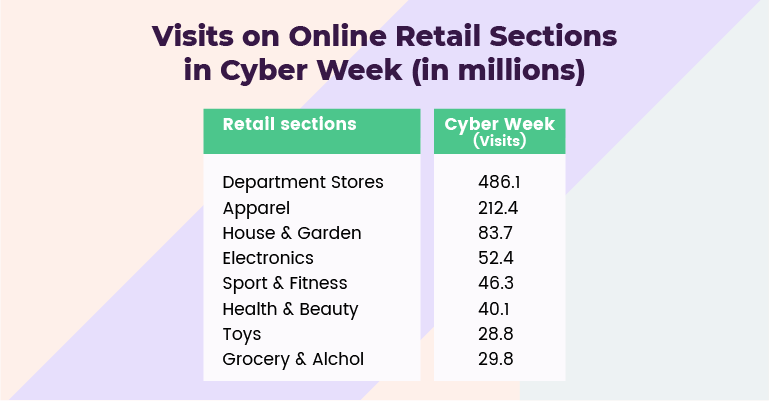 Cyber Monday
Where Black Friday is the unarguably most famous shopping event, Cyber Monday is undoubtedly a more significant day than that. It is an entirely online shopping fest where the stores and brands flash the biggest and the best Cyber Monday deals. In 2019, cyber Monday shopping in the USA broke the record of even black Friday and made it to a colossal $9.2 billion. Besides, in the UK, Cyber Monday is gaining more and more popularity day by day. It's a day when people get to buy stuff that they missed out on black Friday. Also, it's a terrific time to shop for the gifts and presents for the Christmas and new year festivities ahead. The prices drop down by as low as 89%, giving the consumers a bundle of great cyber Monday deals.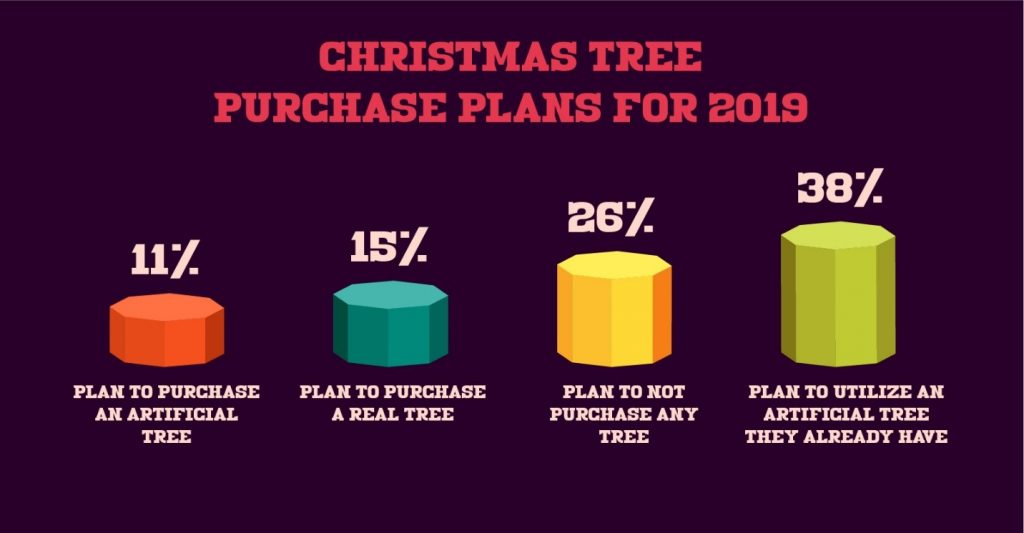 Christmas
Christmas is undoubtedly the merriest of time of the year! And, if we talk about the states, it's celebrated unlike any other region of the world there. As this blissful day arrives, people decorate their houses and start preparing for it beforehand. Here comes the time when the most awaited holiday sales are remarkably utilized. Starting it off with the Christmas trees, people are usually confused in deciding between a real and a plastic Christmas tree. In 2018, 32.8 million real trees and 23.6 million fake trees were purchased by the people. According to a survey for Christmas tree purchase plans in 2019, 11% of public were speculated to go for an artificial tree, 15% for a real one, 26% to go for none and 38% to go for an artificial one they already own. Along with trees, what people in the US are more inclined to buy from the big Christmas sale are clothing, food and beverages, gifts, toys, books and electronics. Christmas voucher codes drop down the prices of all of these goods, making this joyful festival even merrier and frugal.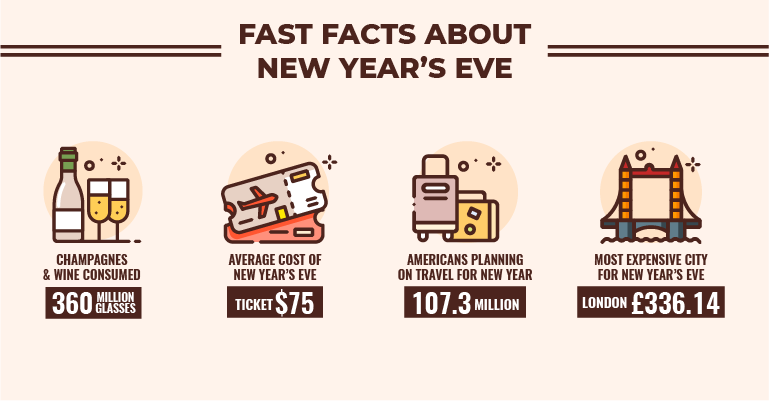 New Year
The Holiday season concludes with the New Year's Eve. It's one of the biggest party nights of the year when people go to bars, restaurants, huge gatherings and more. People celebrate by clinking their wine glasses and drinking all night long, which makes the beverage sales surge up. Around 360 million glasses of sparkling wine and champagne are consumed by the people on New Year's Eve. Besides, the attendees of New Year's Eve spend an average of $75 on the ticket for it. Moreover, a lot of individuals also plan to travel for making the most of the festivities. According to a report, 107.3 million Americans have plans of travelling in the holiday season which, in turn, increases the sales in the travel industry.